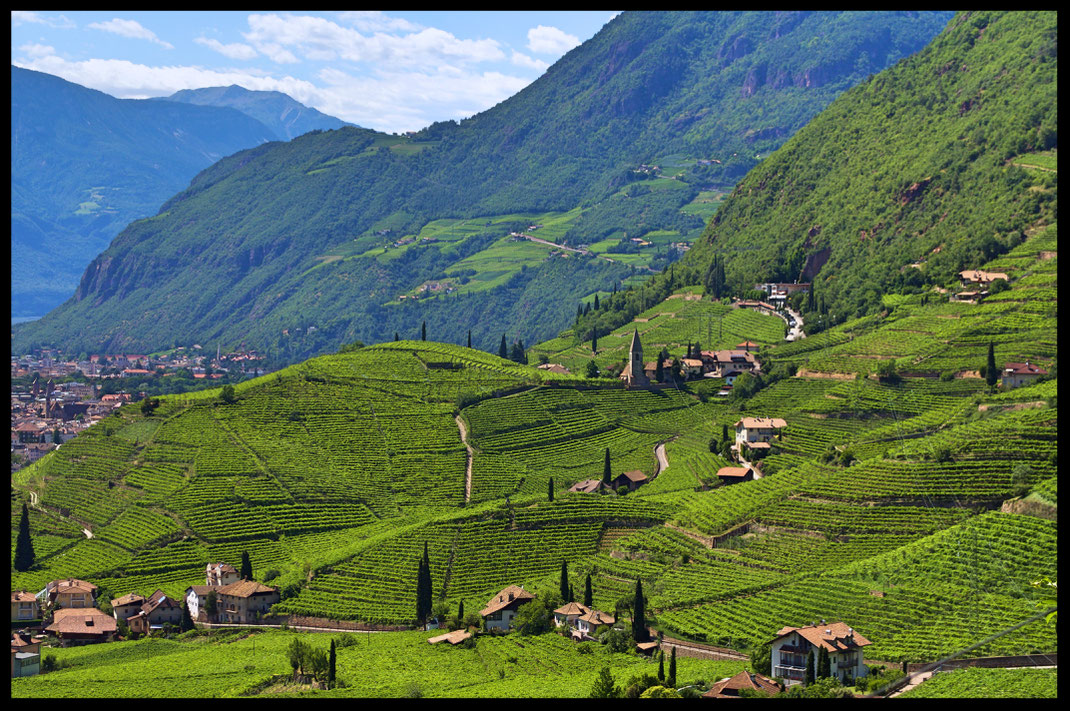 Typical food in South Tyrol is unlike anything you'll eat in the rest of Italy. Motoring up the autostrada towards Bolzano, the route speeds along the floor of a steep glacial valley, planted with thousands of fruit trees, while both sides are covered by a geometric maze of crisscrossing vineyards. As you head up the slopes you start to spot cute alpine cows grazing on vibrant green grass. This unique, German-and-Italian speaking part of Trentino-Alto Adige, located at the northern border of Italy, right next to Austria, unsurprisingly combines Austrian, Italian, and even Swiss influences to create a rustic nourishing cuisine suited for the colder weather that combines  seasonal vegetation including pine flower and  brand nettle and dairy from the local alpine cows that produce pure, slight sweet and creamy milks that create fantastic mountain cheese and flavoursome butter. Speck is staple of the pantry here and finds its way into most dishes.  
So what to eat with wine, once you have earned it after a long day trekking the mountains walkways and yodel or two.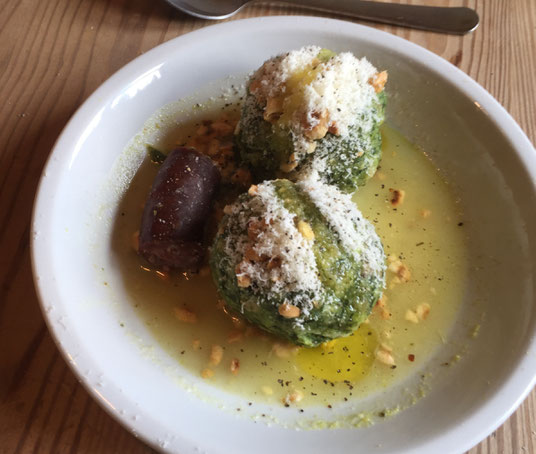 Knoddel - Dumplings, a typical poor food which exists throughout northern Europe, vary slightly in their recipes but usually consist of potatoes, bread or suet, combined with eggs or milk and sometimes ground meat or cheese, to give flavour to the dumpling and add to its energy-giving properties. One of the most typical foods in South Tyrol, dumplings made from stale bread, combined with eggs and milk, and often mixed with cheese or cubes of speck in a classic case of waste-not want-not. Milk-softened bread, sometimes with a cube of cheese at its heart, is formed into balls and boiled in salted water. They go perfect with regs or when cooked in a light stock just add plenty of the aged South tyrol mountain cheese which  similar to parmesan.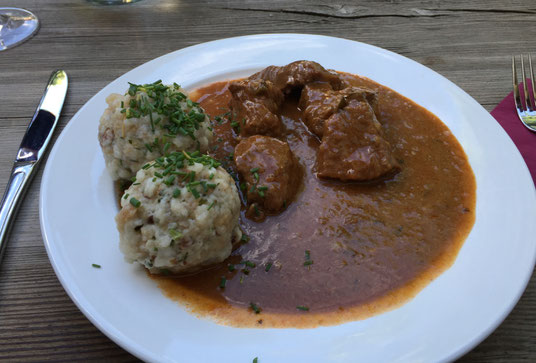 Ragu - slow cooked for hours with wild boar or venison. the recipe i tried include fragrant mix of spices and herbs such as juniper berries, cinnamon and cloves and, rosemary and thyme.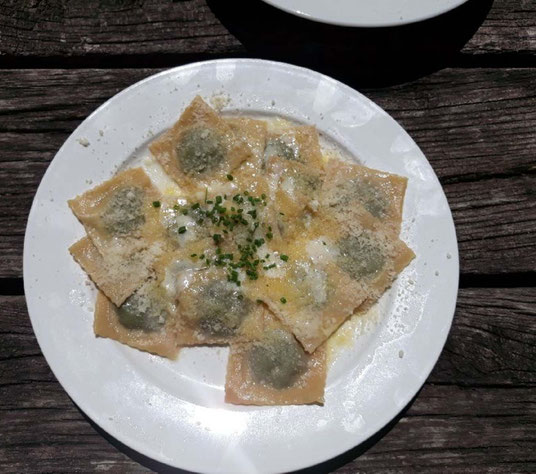 'Schlutzkrapfen'. A South Tirolean slightly larger pasta parcel made form an egg dough shaped as crescents. They are filled with hearty potato combined with ricotta and brand nettle filling. They are then boiled in salt water and served with brown butter and parsley.