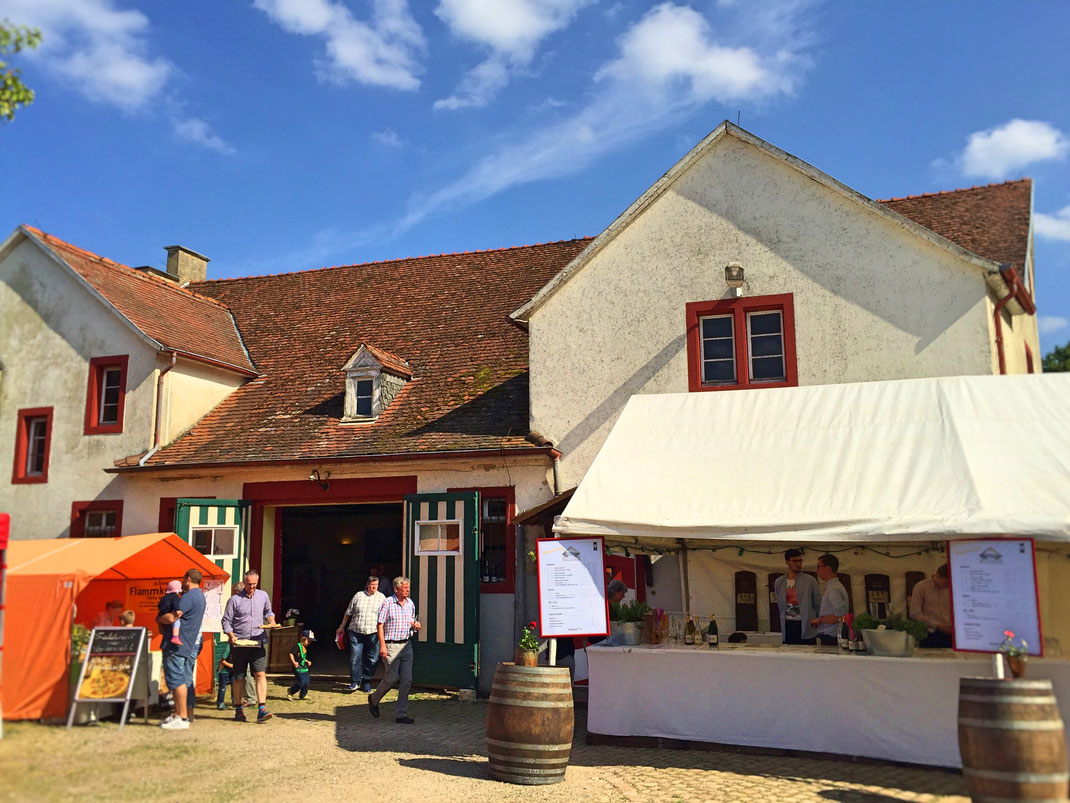 This weekend the Weinköpfe enjoyed some cracking spring weather and  fantastic VDP German wines at Schloss Westerhaus Estate. 
High above Ingelheim am Rhein, Schloss (castle) Westerhaus is perfectly positioned for amazing views over Rheinhessen and the Rheingau. In 1900, Heinrich, one of the five sons of Adam Opel, acquired the winery, which until the beginning of the 19th century was owned by the Imperial count of Ingelheim.
Today, the winery is run with plenty of passion and family hospitality by the fourth generation great-great-granddaughter of the German car manufacturer. The winery has been a member of the Verband Deutscher Prädikatsweingüter eV (VDP) since 1983, which means their wines are made with respect to the highest standards of German wine making quality.
This weekend the family (Ivonne Gräfin von Schönburg-Glauchau (geb. von Opel) and her husband Johannes Graf von Schönburg-Glauchau and their children) hosted their annual "Weinfest" (wine party). With lots of wine to try during their 2017 vintage release, a plate of the best paella you will find in Germany form Timorossi  and endless views of the hills and valleys of Rheinhessen and Rheingau. A perfect day for the Weinköpfe. 
I highly recommend stocking your cellar with plenty of their VDP wines. My favourites being their 2016 Ingelheim "y86" Chardonnay, 2015 Reisling GG and 2015 Holzfass Spätburgunder Trocken.