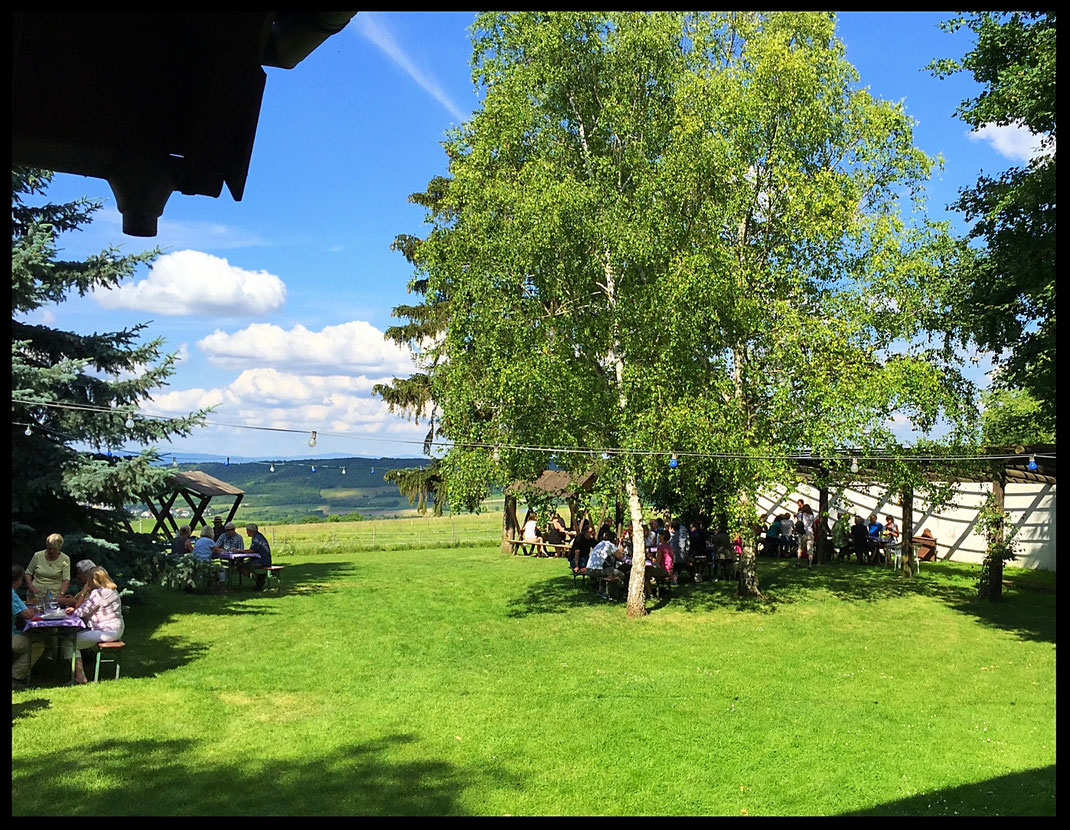 When visiting Germany most likely eating a  Schnitzel is on top of the to do list! but just because your in the land of the schnitzel its doesn't mean they are all good... I mean I  have had some pretty average pizza's in Italy, right.  The one thing that I can guarantee is that in the  Straußwirtschaft (seasonal wine taverns) of Rhienhessen you will definitely find tasty local specialities and always a schnitzel or two on the menu. 
This weekend the Weinköpfe team vistited our new favourite Straußwirtschaft situated at the top of Laurenziberg, which has amazing view across the rolling hills of Gau-Algesheim  to the Rheinghau.  Zum Altem Kornspeicher  is a family run winery featuring a lushes grass wine garden is the perfect place to spend a lazy afternoon as the grass calls for bare feet and the views call for Silvaner or Reisling from the outdoor bar.  remember to listen up  as the kicthen ladies scream your name out of the kitchen window to leat you know its Schnitzel time! 
Then Venue: Zum Altem Kornspeicher  
The Menu: These 3 are definitely best friends of wine in Rheinhessen Germany
1.  Schmalz: rendered pork fat with roasted apple and onion
2. Spundekäs: is a local cheese spread from the city of Mainz and commonly served where ever there is wine. Made mainly using quark, onion and paprika it's creamy and clings on nicely to warm chunk of pretzel 
3. Schnitzel (pan fried in butter) - taken to the next level with a Jäger sauce or done the way Australians like it smothered with mozzarella and tomato - aka Parma style
To Slurp: Grau burgunder, Riesling or Silvaner... all trocken! Prost!