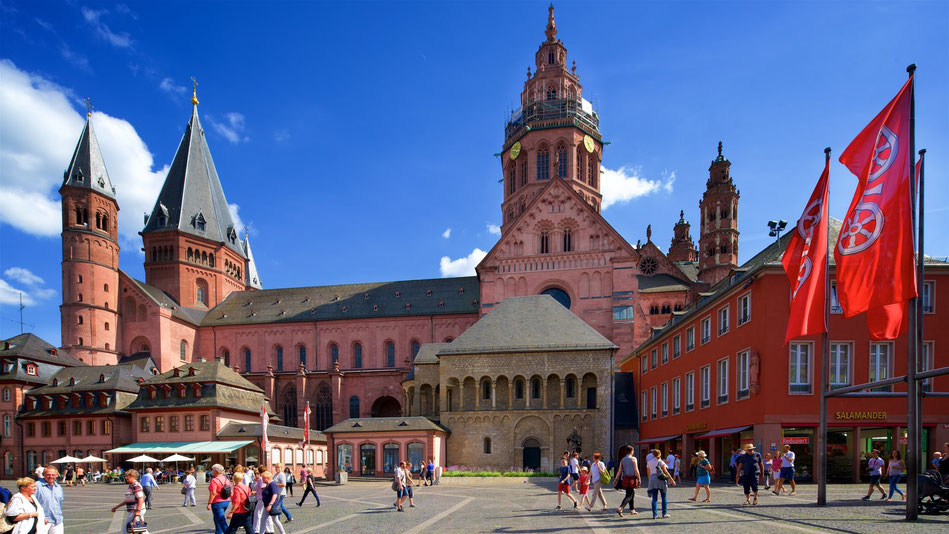 1. It was good enough for the Romans 
With a history that dates back over 2,000 years, the city was once a fortified jewel of the Roman Empire of the north. It was an important refuelling station ( for wine) sending vessels of red to other Romans posts down the Rhein.  One of the best places to experience the past with all of your senses is the medieval old town, which is brimming with authentic atmosphere from he half timbered houses. There are plenty of weinstubes and places to eat, along its cobbled streets. The real highlight of the Old Town is the magnificent Mainz Dom, which dominates the skyline. The 1,000-year-old cathedral is an architectural wonder, with Gothic, Romanesque, and Baroque styles all on display.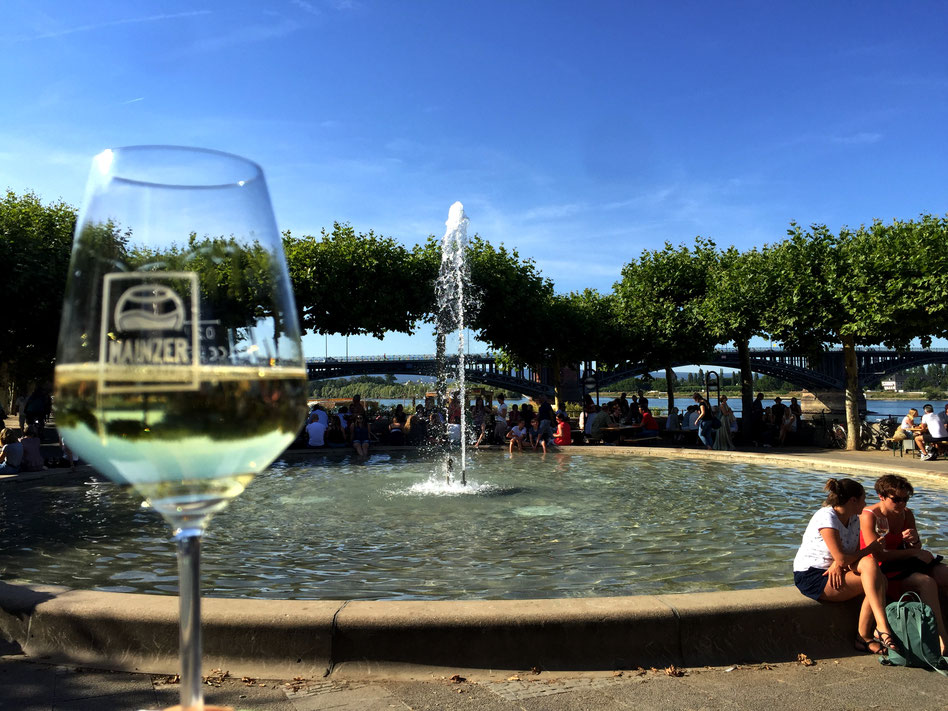 2. It's the Great Wine Capital of Germany
Rheinhessen 'the land of the thousand hills' is German's largest wine-growing region , and Mainz is its capital heart. The areas land is fertile and was always at the forefront of Organic germ wine practises and produces the German favourites Riesling Silvaner, and Spätburgnder . Mainz and the region Rheinhessen have been a member of the Great Wine Capitals Global Network since 2008 and is the exclusive member from Germany. A great place to grab a reisling and enjoy Rhein vibes during Summer is on the first Tuesday of every month the Mainzer Wine Salon down by the riverbanks near the Hilton.  
3. The city knows how to party 
Besides the wine capital stigma where every weekend they find a reason to pop a bottle. Mainz is one of the carnival capitals of Germany, where annually they come together to celebrate harvest, scare away spirits And  express subversive anti-Prussian and anti-French thoughts in times of occupation, through parody and mockeryAll sound like a good excuse to party! spanning many months of the year.  The festivities come to its peak toward the start of spring at 'Fassenacht' which means the city goes on lock down for day-long parties and all-nighters held throughout the city. Expect to wake up with a hangover as pretty much most of the city takes 3 -4 days off to dress up and get hammered on a carnival float. DAS CRAZY!